Online talks, performances, and happenings focused on connecting you to achievement in performance, production, and arts education at the highest levels.
---
THE EMOTIVE BEAT - Connecting with You Weekly
---
NEWSROOM
May 27, 2020
by Lola Olvera

Master Classes with Juilliard String Quartet are among the center's recent offerings to students and community members during quarantine.
In a candid Zoom conference attended by students from Chapman University's College of the Performing Arts and the members of the illustrious Juilliard String Quartet, professional and student musicians alike talked about how stay-at-home policies have affected their performances.
 
Relatable Quarantine Moments
 
When a student asked how the quartet's routines had been affected, Juilliard String Quartet violinist Areta Zhulla chuckled.
"Just don't ask us anything about practicing, okay?" Zhulla joked during the recent master class.  
 
Everyone laughed, knowing that even the Juilliard musicians they admired were forgetting to practice while in isolation. It made for a relatable moment among the students and was a way to preserve a sense of humor during a confusing time.
 
Adapting to stay-at-home policies has been tough for the performing arts world, where concerts have been canceled abruptly and instruction has moved online. Moving master class programming online was Musco Center's way of continuing a three-year tradition of enhancing students' education by providing access to world-class mentors. It was also a way to take parts of a canceled season from the stage into the digital realm...
READ MORE >>>
---
Musco Center Coloring & Word Search Booklet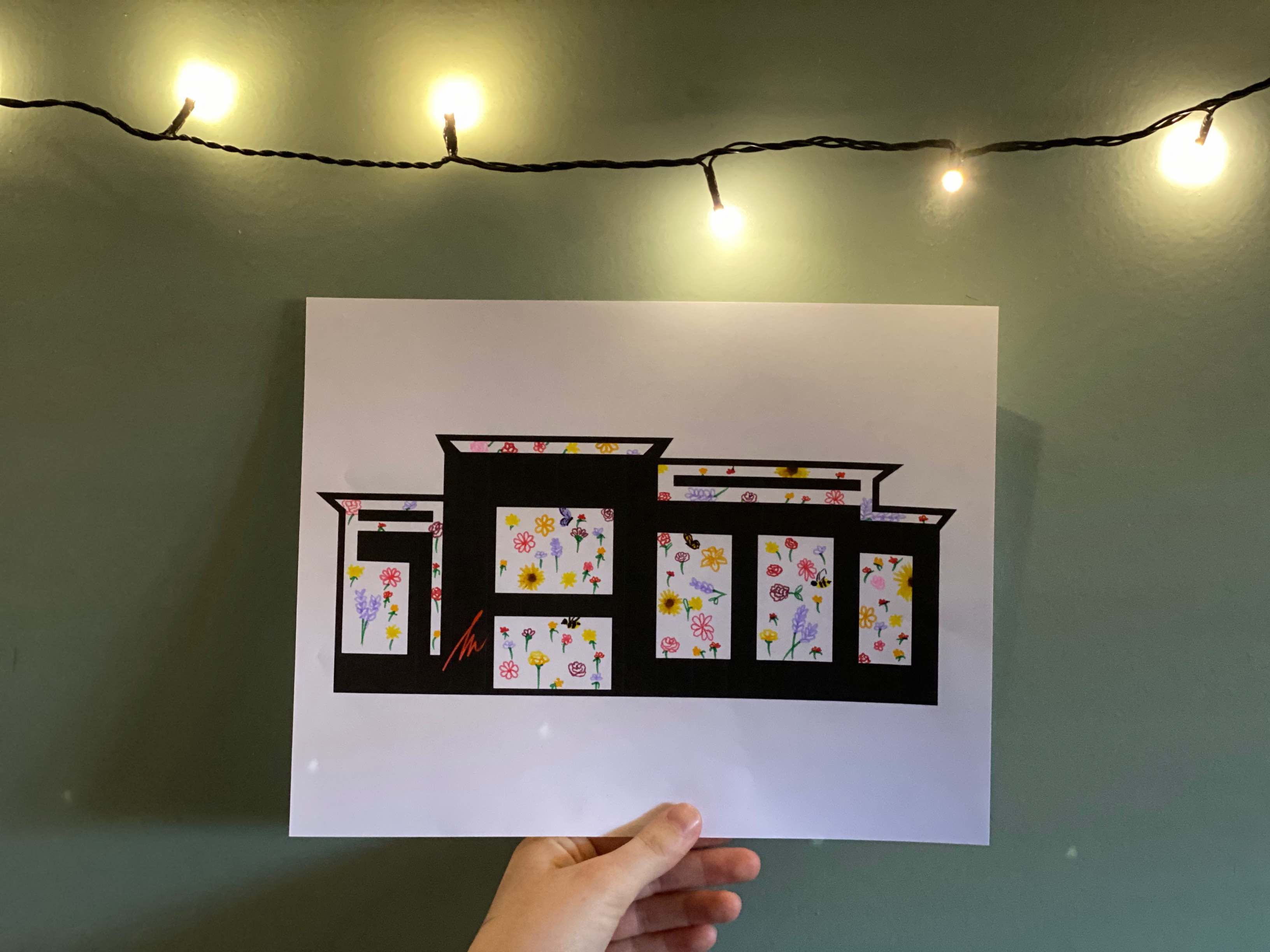 Get creative and show us your most imaginative vision of Musco Center. Then, see how quickly you can find each of the theater related words.
Send us your pictures
and hold a contest with your friends and family to see who can solve the search the fastest. 
---
ARCHIVE | Ever a Dancer, Featuring Liz Maxwell and Sean Greene (June 12, 2020)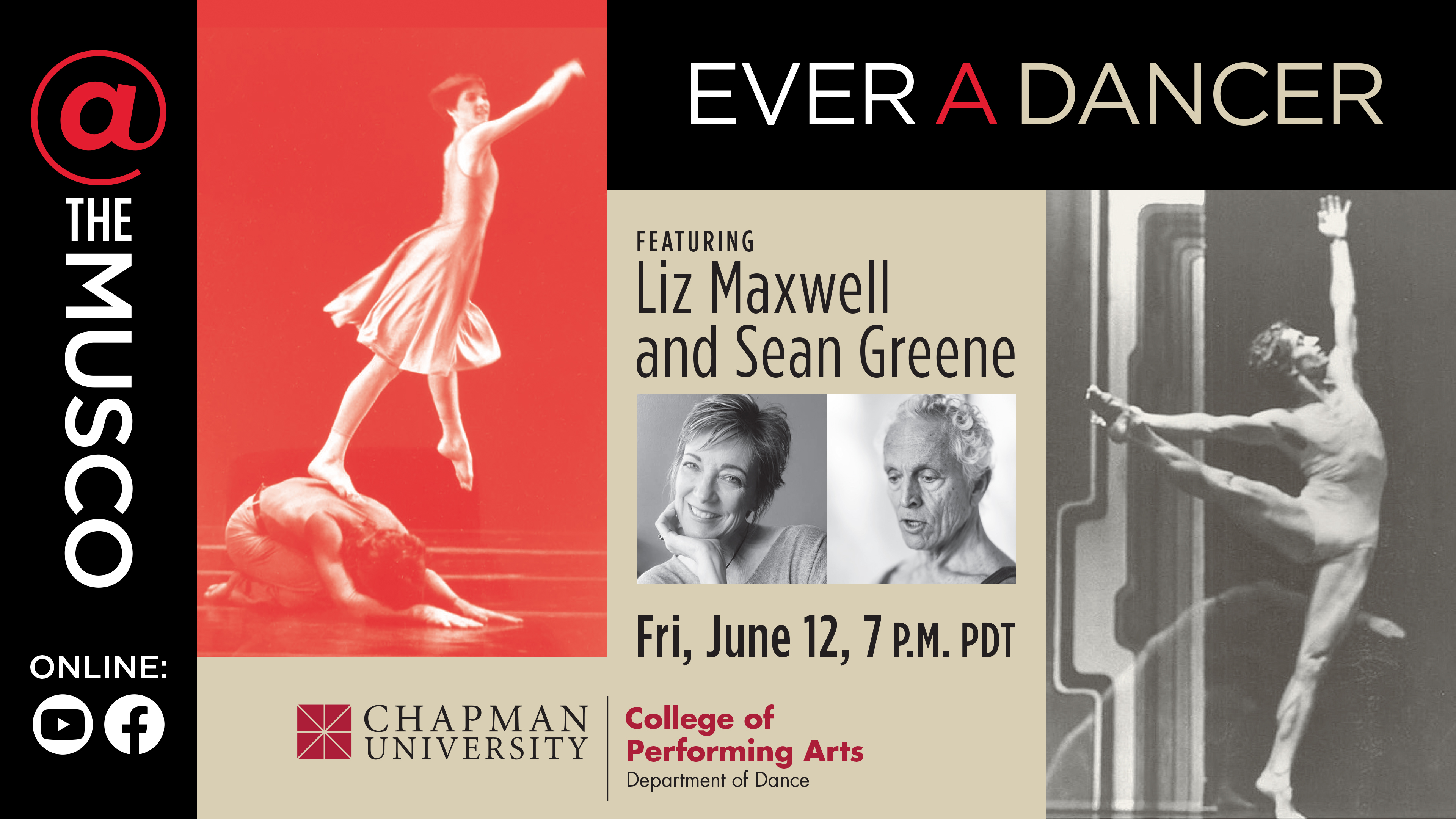 Long-lived professional dancers turned educators Sean Greene and Liz Maxwell discuss their personal lives, careers, and transitions. Join a real-time conversation about contemporary dance and the state of the movement arts from insiders informed by their extensive performance careers and creative pursuits.
---
ARCHIVE | Magic & Healing: Kevin Spencer in Conversation (May 27, 2020)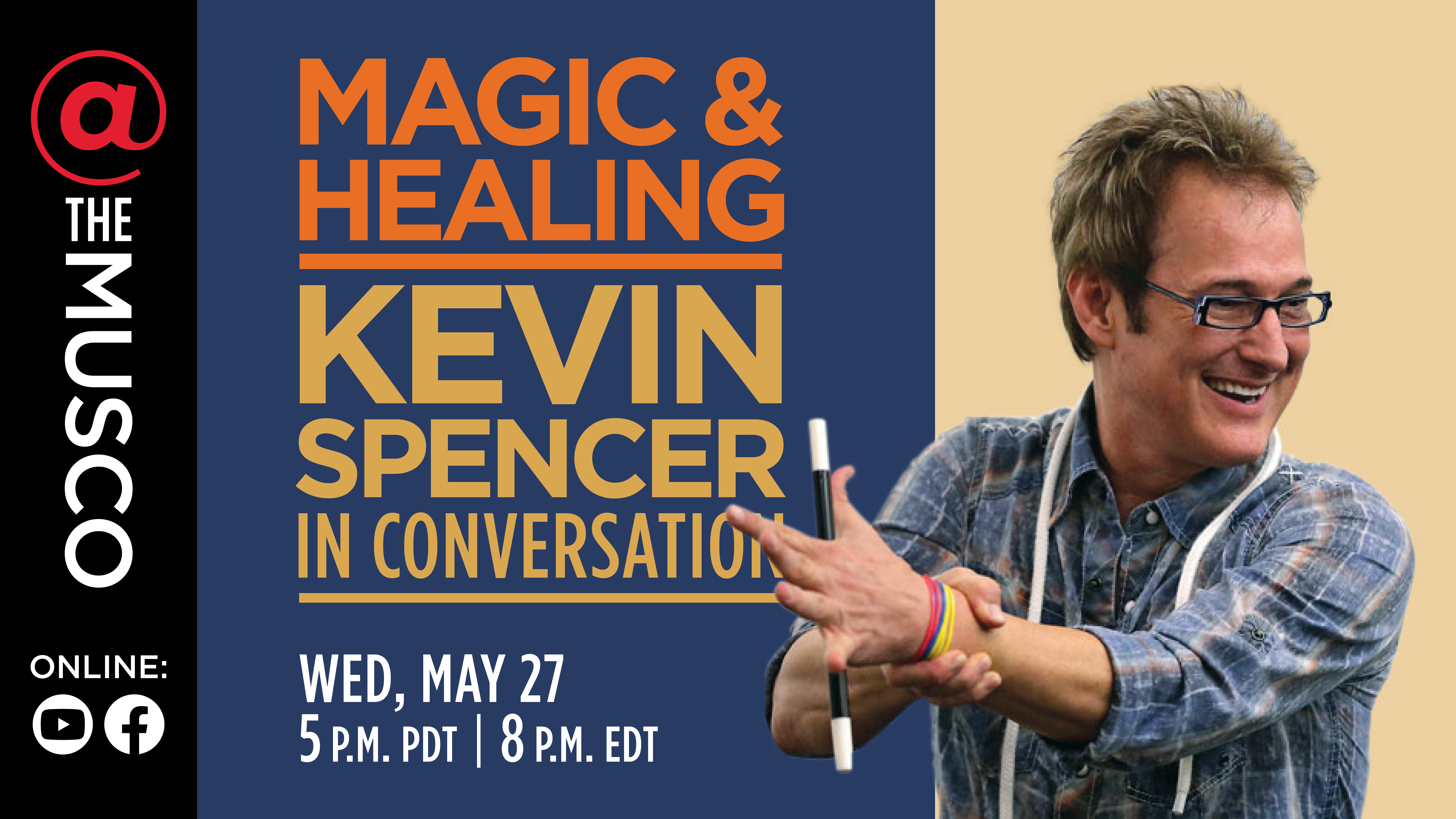 Join an in-depth conversation with thought leader Kevin Spencer, who completed a one-week residency as part of Musco Center's 2019-20 Leap of Art series with Chapman University's Crean College of Health and Behavioral Sciences and the Children's Hospital of Orange County (CHOC). Spencer has dedicated his life to making a difference in communities around the world – both on and off the stage. He is a leader who addresses the inequality of individuals with disabilities with creativity, confidence, and courage.

Kevin Spencer is an award-winning performing artist who, for more than 25 years, toured the world with his wife and partner (Cindy) with one of the largest and most successful theatrical illusion productions in the U.S. They left behind a trail of accolades in their wake including 2009 International Illusionists of the Year, 2015 International Magicians of the Year, and six-time recipient of Performing Arts Entertainers of the Year.

At the pinnacle of his career, Spencer stepped away from the stage and into classrooms and hospitals. As an educator, artist, consultant, and cultural entrepreneur, he works to create inclusive communities where everyone experiences an authentic sense of belonging and no one – for any reason – is relegated to the margins.
---
ARCHIVE | Juilliard String Quartet in Conversation (May 14, 2020)
Join a conversation with members of the Juilliard String Quartet (JSQ) – Areta Zhulla (violin), Ronald Copes (violin), Roger Tapping (viola), and Astrid Schween (cello). This unique moderated conversation connects you with JSQ as they discuss classical and chamber repertory, pedagogy, international touring, and the current state of the arts. The quartet was previously scheduled to return to Musco Center for a series of master classes and a performance on May 2, 2020.

With unparalleled artistry and enduring vigor, the Juilliard String Quartet (JSQ) continues to inspire audiences around the world. Founded in 1946 and hailed by The Boston Globe as "the most important American quartet in history," the ensemble draws on a deep and vital engagement to the classics, while embracing the mission of championing new works, a vibrant combination of the familiar and the daring.
---
ARCHIVE | Celebrate The Magic Flute (April 24, 2020)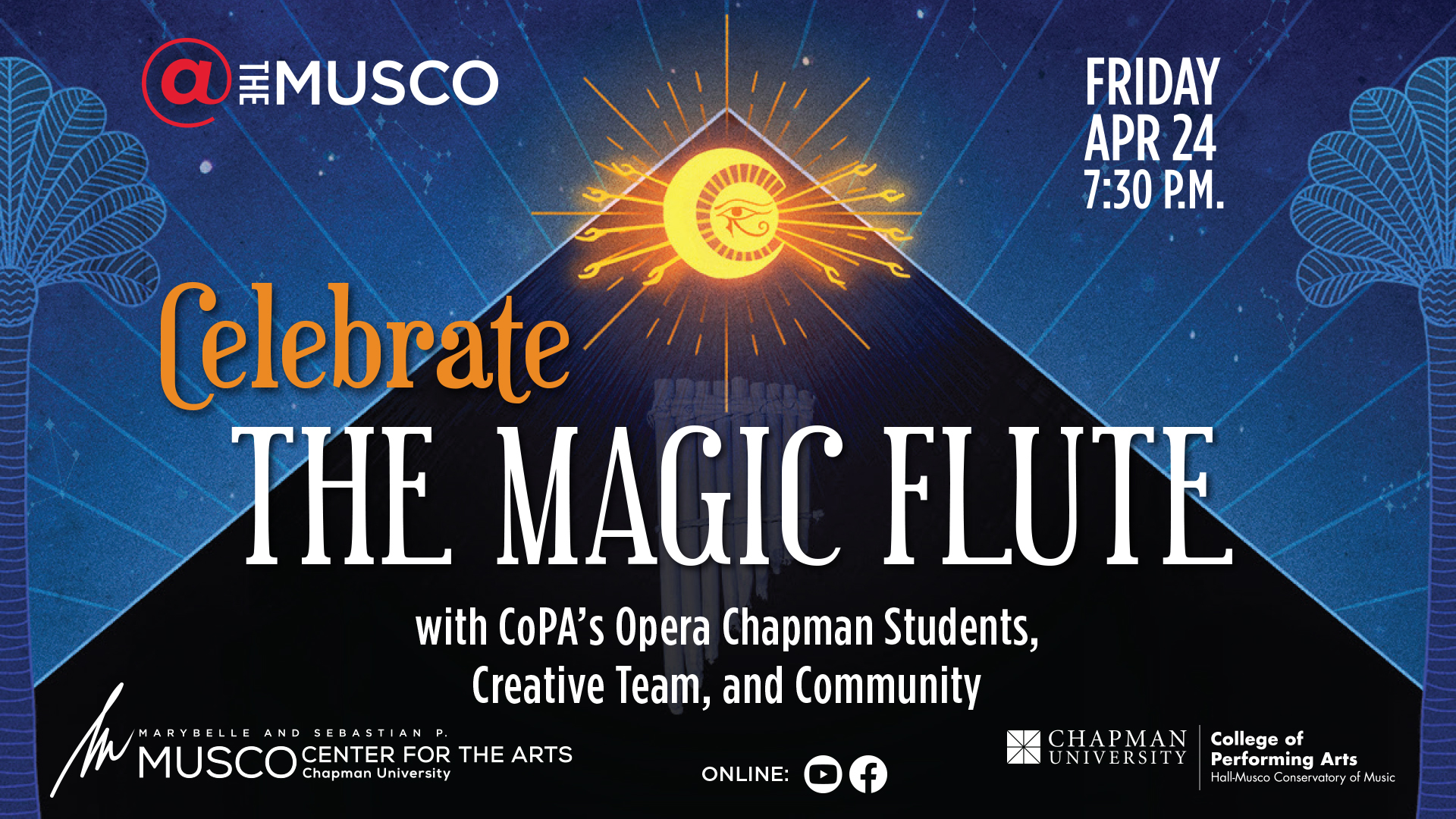 Join Chapman University's
College of Performing Arts (CoPA)
,
Opera Chapman
and
Musco Center for the Arts
for an exciting sneak peek into the recently cancelled production of Mozart's
Die Zauberflöte (The Magic Flute)
. This free livestream is a rare chance to hear select numbers from the opera performed by Opera Chapman students, along with an intriguing showcase of the creative team's concepts and designs. Opera Chapman Director
Dr. Peter Atherton
, along with music collaborator
Dr. Paul Floyd
and
Adam Borecki
, director of music technology, lead the discussion. Help us celebrate our talented students, faculty, and artistic collaborators in this opera, which we hope to restage in Musco Center spring 2021.